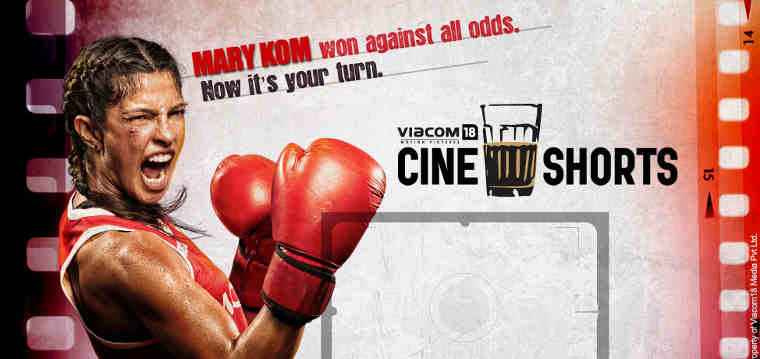 CineShorts – Season 1 is a short film contest being conducted by Viacom18 Media Private Ltd., through its business division, Viacom18 Motion Pictures.
You can submit your 5-minute Hindi short film on the theme 'Against all odds'. Bollywood film director Sanjay Leela Bhansali is among the jury members.
It is often said of the industry that you need a godfather to succeed. For CineShorts, the only qualification you need is a passion for filmmaking, suggests the company.
You can fill in the registration forms on the CineShorts website and share the link of your unlisted video. The top 50 videos shortlisted based on a criteria will be hosted on the Viacom18 main channel.
Subsequently, the panelists will choose the top 5 films which will get a premiere on national television! You also can win cash prizes. Last date for entries is 30th September, 2014.
For details, visit the CineShorts website.
Photo courtesy: CineShorts