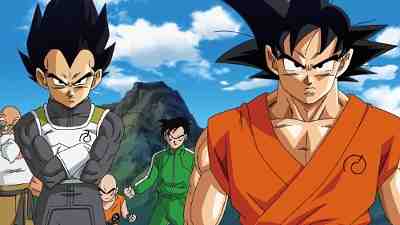 FUNimation Entertainment announced Tuesday that "Dragon Ball Z: Resurrection 'F'" will screen August 4-12 in theaters across the U.S. and Canada. The story is a follow-up to last year's "Dragon Ball Z: Battle of Gods."
"We are thrilled to bring fans – both new and old – this latest film from series creator Akira Toriyama," said Gen Fukunaga, CEO and founder of FUNimation. "Dragon Ball Z: Resurrection 'F' is a visually stunning movie and offers even more action and comedy than Dragon Ball Z: Battle of Gods."
"Dragon Ball Z: Resurrection 'F'" is the 20th film in the Dragon Ball franchise, which first debuted in North America in 1986. The new movie showcases the return of Frieza – one of the greatest villains in all of anime.
Now resurrected from death, Frieza embarks on plans to take his revenge on the Z Fighters of Earth. Goku and Vegeta once again face their nemesis together, but this time it is a fight for Earth's very survival.
"Fans are in for another amazing ride with Dragon Ball Z: Resurrection 'F'," said Mike DuBoise, EVP and COO of FUNimation. "We will be raising the bar for the anime theater-going experience."
FUNimation Entertainment is a leading anime company in North America.
Photo / Video courtesy: FUNimation Entertainment