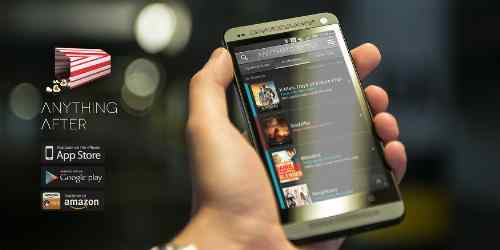 The developers of the Anything After app have released an update to improve the user experience for the movie-going community.
The app targets users who no longer have to sit through the credits of feature films, wondering if there's something more at the end. Anything After is available from iTunes, the Google Play store and Amazon Apps.
Instead of waiting through the seemingly endless credits of today's films, the app lets users quickly find out if there's a blooper reel or other after-credits scene.
Anything After's bonus scene information is contributed by other moviegoers, who vote on whether it's worth the wait to sit through the credits.
The votes and comments section hides spoilers by default, but users can toggle the page to show more detailed information about what exactly they're waiting for.
To discourage spam voting, which has been the bane of some movie rating and information portals, Anything After requires Facebook authentication of all voters with more voting options coming soon, like via Twitter, LinkedIn, Instagram, Google, YouTube and other social networks. This means one user gets only one vote per title.
The new version 1.2 of the Anything After app boasts a faster search feature, overall user interface improvements and numerous bug fixes. Plus, moviegoers will also be able to plan their outings further in advance – the list of opening soon titles now extends 30 days out rather than 2 weeks.
Anything After was launched by founder Damien Dalli with a goal of improving the movie-going experience.