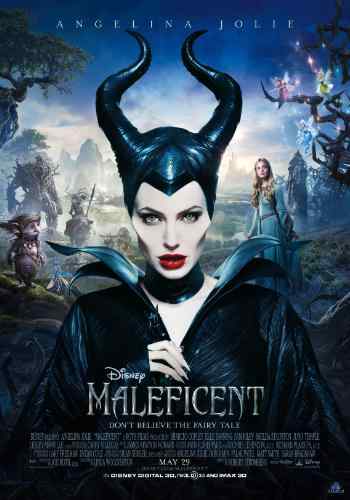 When Academy Award-winning actress Angelina Jolie got wind that a movie about Maleficent, her favorite Disney character, was going to be made, her interest was piqued.
"I loved Maleficent when I was a little girl," says Jolie. "I was afraid of her and I loved her. So, when I'd heard rumors that there might be a Maleficent movie, I asked around to find out what was going on. Then I got a call asking if I was interested and I said absolutely."
"Maleficent" explores the untold story of Disney's most iconic villain from the classic "Sleeping Beauty" and the elements of her betrayal that ultimately turn her pure heart to stone.
[ Also Visit: Robojit and the Sand Planet – The Story of the Future Universe ]
Driven by revenge and a fierce desire to protect the moors over which she presides, Maleficent cruelly places an irrevocable curse upon the human king's newborn infant Aurora.
As the child grows, Aurora is caught in the middle of the seething conflict between the forest kingdom she has grown to love and the human kingdom that holds her legacy.
Maleficent realizes that Aurora may hold the key to peace in the land and is forced to take drastic actions that will change both worlds forever.
[ Also Read: How Oscars Are Losing Their Sheen ]
The film stars Angelina Jolie as Maleficent, Sharlto Copley, Elle Fanning, Sam Riley, Imelda Staunton, Juno Temple and Lesley Manville.
"Maleficent" is produced by Joe Roth and directed by Robert Stromberg, with Angelina Jolie, Michael Vieira, Don Hahn, Palak Patel, Matt Smith and Sarah Bradshaw serving as executive producers. Linda Woolverton wrote the screenplay.
"Maleficent" opens in U.S. theaters on May 30, 2014.
Photo courtesy: Maleficent