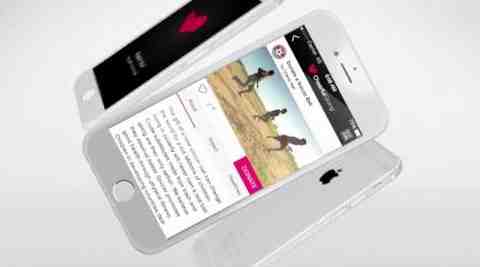 In order to raise awareness and support for the important causes championed by filmmakers, the 2017 American Documentary Film Festival (AmDocs) has announced a partnership with Cheerful Giving.
It is a digital platform and mobile app that's paving the way for the future of philanthropy. The festival runs from March 31st – April 5, 2017 in Palm Springs, CA.
This year, over 25 filmmakers have connected their films to charities and nonprofit causes with the aim of activating the generosity of their audiences at the festival.
Using Cheerful Giving's iOS and Android mobile app, festival attendees and the public at large have the opportunity to follow and support charity organizations. Cheerful's Quick Response technology allows users to capture QR Codes on movie screens and tickets for instantaneous giving.
Cheerful Giving and AmDocs are reinventing what it means to give back by leveraging storytelling, influencers, and the power of mobile technology to help charities deepen donor relationships and create greater impact.