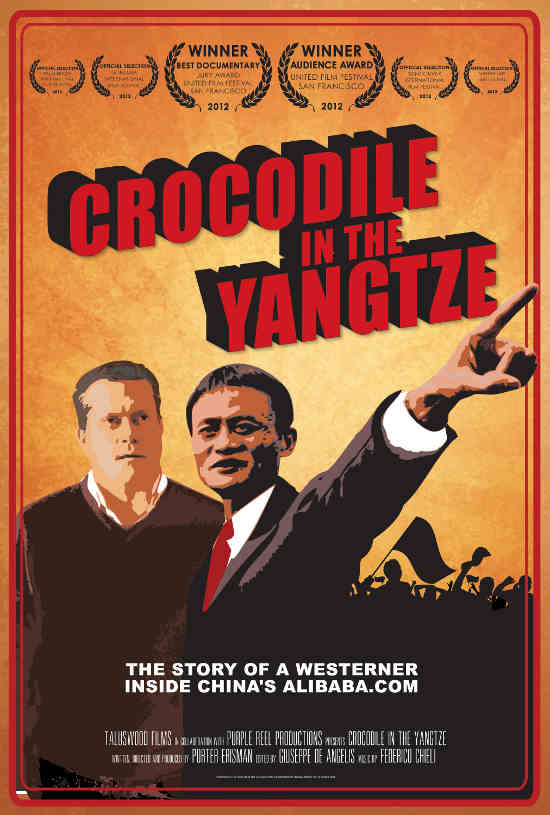 Taluswood Films announced Wednesday the worldwide release of its documentary film, Crocodile in the Yangtze: The Alibaba Story.
An independent memoir directed and produced by a former Alibaba insider, Crocodile in the Yangtze follows China's first Internet entrepreneur and former English teacher, Jack Ma. He leads Alibaba from a small apartment into China's first global Internet company.
The film provides behind-the-scenes access to the inner workings of China's largest e-commerce company.
Crocodile in the Yangtze – The Alibaba Story – Trailer from Taluswood Films on Vimeo.
"I made Crocodile in the Yangtze to inspire entrepreneurs and others with a dream, so that they could apply the lessons from Alibaba's successes and mistakes to their own endeavors," said Porter Erisman, a former Alibaba group VP and the film's director. "I'm thrilled to finally make Crocodile in the Yangtze available to audiences worldwide."
The film is available for rental and purchase on Vimeo On Demand's platform.