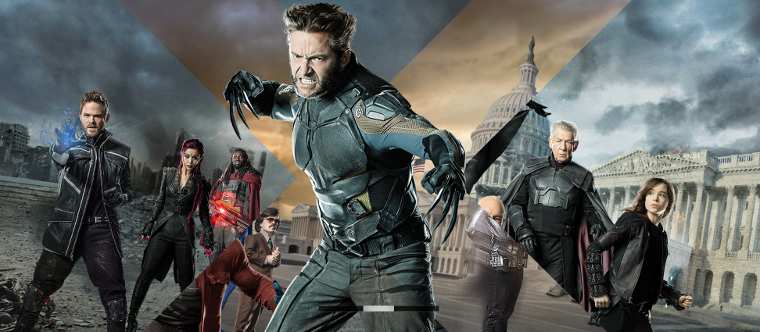 With a whopping $261.78 million weekend collections at the box office, X-Men: Days Of Future Past from 20th Century Fox has made a record global debut for the year while last week's release Godzilla has crossed the $300 million mark.
Movie performance measurement company Rentrak Corporation (NASDAQ: RENT) announced Sunday the worldwide weekend box office estimates for the weekend of May 25, 2014.
The data is compiled by the company's Box Office Essentials and International Box Office Essentials theatrical measurement services.
[ Also Read: Godzilla Posts the Biggest Debut of the Year with $196 Million ]
"X marks the spot the world over as "X-Men: Days of Future Past" generates a global 2014 record debut of $261.78 million in a whopping 72 global territories with $171 million from the international marketplace," said Rentrak's senior media analyst Paul Dergarabedian.
"Warner Bros.' "Godzilla" crosses $300 million worldwide and notably, Disney's "Frozen" has now passed "Iron Man 3″ to become the fifth highest grossing movie of all-time globally."
[ Also Visit: Robojit and the Sand Planet – The Story of the Future Universe ]
According to Rentrak, the top-12 domestic weekend box office estimates listed in descending order, per data collected as of Sunday, May 25, 2014 (3-Day), are below.
1. X-Men: Days Of Future Past – 20th Century Fox – $90.7M
2. Godzilla – Warner Bros. – $31.4M
3. Blended – Warner Bros. – $14.2M
4. Neighbors – Universal – $13.9M
5. Amazing Spider-Man 2, The – Sony – $7.8M
6. Million Dollar Arm – Disney – $7.1M
7. Other Woman, The – 20th Century Fox – $3.7M
8. Rio 2 – 20th Century Fox – $2.5M
9. Chef – Open Road – $2.3M
10. Heaven Is For Real – Sony – $1.9M
11. Captain America: The Winter Soldier – Disney – $1.7M
12. Belle – Fox Searchlight – $1.7M
Rentrak is the entertainment and marketing industries' leading provider of worldwide consumer viewership information, measuring actual viewing behavior of movies and TV everywhere.
Photo courtesy: Twentieth Century Fox Film Corporation / X-Men Movies