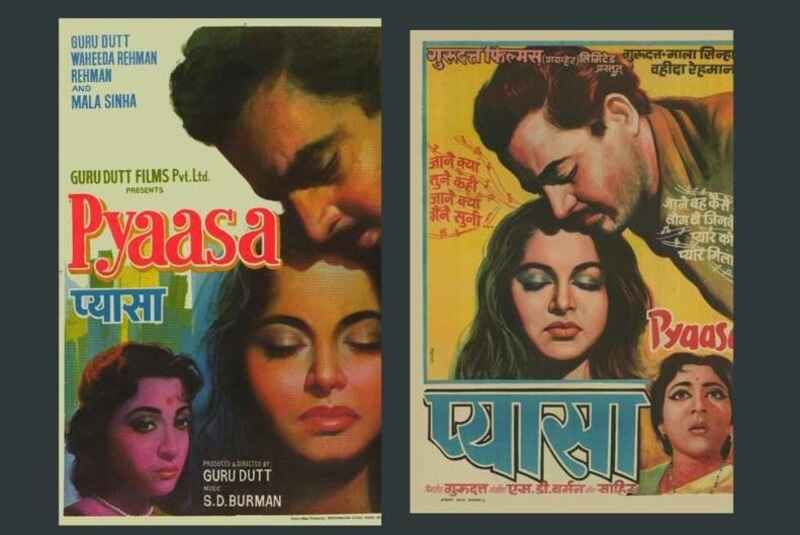 Film Restoration Project to Preserve India's Cinematic Legacy
The process of digitization of films involves scanning and converting analog film prints into digital formats.
India's Information and Broadcasting Ministry has embarked upon a major project to restore and preserve old classics as part of the National Film Heritage Mission (NFHM).
Celebrated Indian actress and the recipient of the Dadasaheb Phalke Award 2023, Waheeda Rehman, known for classics like Reshma Aur Shera, Guide, Chaudavi Ka Chand, among many other films shared her experience of watching a restored classic.
She said, "I don't like watching my own pictures (films), because one sees all the faults, but I was pleasantly surprised watching the restored version of Guide."
After 60 years, she added, it remains a sensible and mature picture that is also very entertaining and it was a special thrill watching it on the big screen with my daughter beside me. 
"I would like to thank the Ministry of Information and Broadcasting (MIB) for restoring these movies and keeping them intact for future generations to enjoy," Waheeda Rehman said.
Renowned filmmaker Govind Nihalani added, 'Watching the restored version of my film Aghaat was deeply satisfying. The sound quality, the color correction, the grain management; everything was outstanding. I am glad that the MIB and the NFDC-NFAI restored my 35mm film Aghaat."
The National Film Development Corporation of India and National Film Archive of India (NFDC-NFAI) have been instrumental in safeguarding and archiving India's cinematic treasures, ensuring that future generations can access and appreciate the rich tapestry of Indian cinema. 
The National Film Heritage Mission, launched in 2015, is a government initiative under the aegis of the Ministry of Information and Broadcasting. Its primary objective is to preserve, conserve, and digitize India's cinematic heritage. 
The library of India's films is being restored and preserved through combining international and Indian technology and expertise at the NFDC-NFAI in Pune. 
In the upcoming months, many of the other significant films in a variety of languages are being restored as part of NFHM, which includes films in several Indian languages that are part of Indian cinema's rich history. 
The process of digitization of films involves scanning and converting analog film prints into digital formats, which not only ensures their long-term preservation but also makes them accessible to a wider audience. 
The digitization process allows for easier restoration and distribution of classic films, making them available for future generations to study and enjoy. Through these efforts, the NFDC-NFAI ensures that the cinematic works of yesteryears are not lost to the ravages of time. 
Movies like 'Barsāt Ki Rāt', "C. I. D." (1956), "Guide" (1965), "Jewel Thief" (1967), "Johny Mera Naam" (1970), "Bees Saal Baad" (1962), 'Aghaat' (1985), and many more have been brought back to the silver screen in 4K resolution, decades after their theatrical release.
The NFDC-NFAI, headquartered in Pune, is responsible for collecting, cataloging, and preserving films from India and around the world. With a vast collection of over 30,000 film titles, including silent classics, documentaries, feature films, and short films, NFAI serves as the custodian of India's cinematic history.