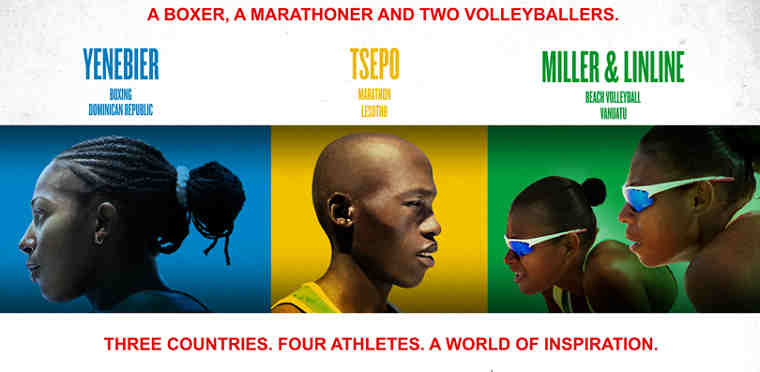 Samsung Electronics and Academy Award-winning filmmaker Morgan Neville ("20 Feet From Stardom," "Best of Enemies,") celebrated Wednesday the premiere of "A Fighting Chance" at a private screening during the 2016 Tribeca Film Festival in New York City.
The documentary short gives an unseen perspective into the lives of four Olympic Games hopefuls from around the world as they defy barriers and persevere through challenges to achieve their dreams of competing at the Rio 2016 Olympic Games.
"A Fighting Chance" follows the stories of four athletes from Lesotho (Tsepo Mathibelle, Marathon), Vanuatu (Miller Pata & Linline Matauatu, Beach Volleyball) and the Dominican Republic (Yenebier Guillén Benitez, Boxing, 75kg).
A Fighting Chance from A Fighting Chance on Vimeo.
These athletes vary by sport discipline and geography, but share a passion and unwavering determination to overcome obstacles as they strive to represent their nations on the world stage at the Rio 2016 Olympic Games.
Morgan Neville is a documentary filmmaker whose films focus on culture. His film 20 Feet From Stardom won the 2014 Academy Award for Best Documentary as well as a Grammy Award for Best Music Film in 2015.