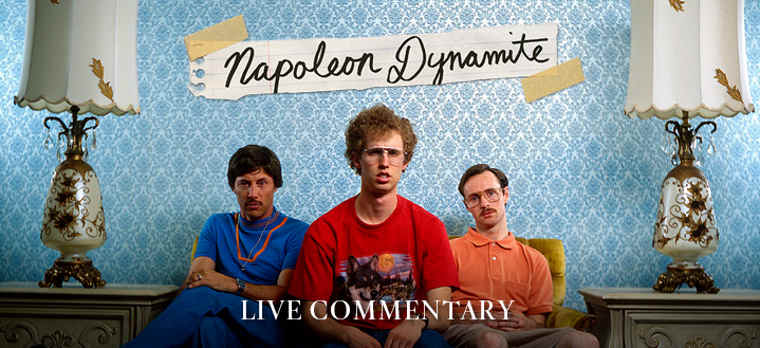 The Academy of Motion Picture Arts and Sciences will celebrate the 10th anniversary of the indie comedy hit "Napoleon Dynamite."
Writer-director Jared Hess and star Jon Heder will be participating in a live commentary screening and conversation on Monday, June 9, at 7:30 p.m. at the Bing Theatre on the LACMA campus.
The event is the second in the Academy's "Live Commentary!" series, inaugurated last year with a screening of "The Princess Bride" with Jason Reitman and Rob Reiner.
[ Also Read: Academy Launches Its First Digital Video Series "Academy Originals" ]
The format, a live version of commentaries typically included on DVDs and other recorded media, opens the door to illuminating anecdotes, behind-the-scenes details and filmmaker insights in real time.
The Academy of Motion Picture Arts and Sciences is the world's preeminent movie-related organization, with a membership of more than 6,000 men and women working in cinema.
Photo courtesy: Academy of Motion Picture Arts and Sciences