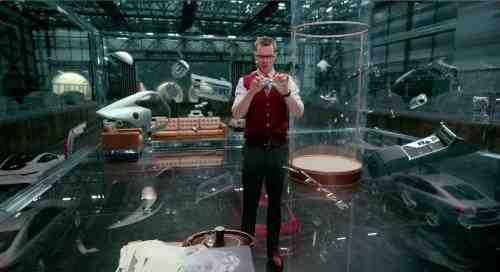 Jaguar today debuts its "British Intelligence" global marketing campaign, led by a new cinematic 30-second television advertisement running first in the United States.
It includes the recently launched "Why Jaguar" landing page on JaguarUSA.com and multiple first-to-market media platforms such as Google Glass and SoundCloud.
"British Intelligence" is an evolution of Jaguar's "British Villains" campaign for the F-TYPE Coupe, which debuted during this years' broadcast of the 2014 Super Bowl, and will showcase the now complete Jaguar luxury sedan lineup, including the XJ, XF and, the recently revealed XE, on sale in the U.S. in 2016.
The campaign's television spots star British actor Nicholas Hoult and were filmed by Oscar-winning British director, Tom Hooper, who also directed the brand's "British Villains" campaign, in London.
"With British Intelligence, we're evolving the 'British Villains' theme to now showcase the breadth and quality of Jaguar's lineup," said Phil Popham, group marketing director, Jaguar Land Rover.
British Intelligence
The "British Intelligence" campaign expands upon the premise that a Brits' charm, precision, and ambition have long made them the best villains in film by adding that superior technology is also essential to great villainy.
The television commercial begins where the predecessor campaign's TV spot, "Rendezvous," ends: at the Villains' lair.
SPARK44 is responsible for the creative positioning and strategy behind the campaign, while Mindshare manages the communications planning and buying.
Jaguar is a leading manufacturer of luxury sedans and sports cars.