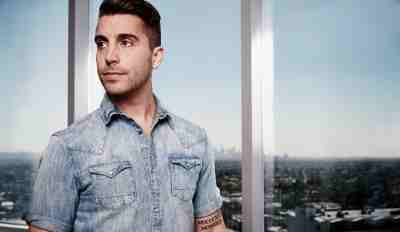 The National Memorial Day Concert welcomes American Idol XIV's newly crowned winner, Nick Fradiani, to the U.S. Capitol on Memorial Day weekend to perform the "National Anthem."
It will honor the service and sacrifice of men and women in uniform, their families at home and those who have made the ultimate sacrifice for the country.
The 26th annual broadcast of the National Memorial Day Concert airs live from the West Lawn of the U.S. Capitol on PBS Sunday, May 24, 2015 from 8:00 to 9:30 p.m. ET, before an on-site audience of hundreds of thousands, millions more at home, as well as to the troops serving around the world on the American Forces Network.
"I feel honored to be able to sing at the U.S. Capitol on the eve of Memorial Day," said Fradiani. "It's an incredible opportunity to pay my deepest respects to our soldiers and military families for their service and sacrifice."
The National Memorial Day Concert is made possible by grants from the Lockheed Martin Corporation, the Department of the Army, the National Park Service, the Corporation for Public Broadcasting, General Dynamics, PBS and public television stations nationwide. Air travel is provided by American Airlines.