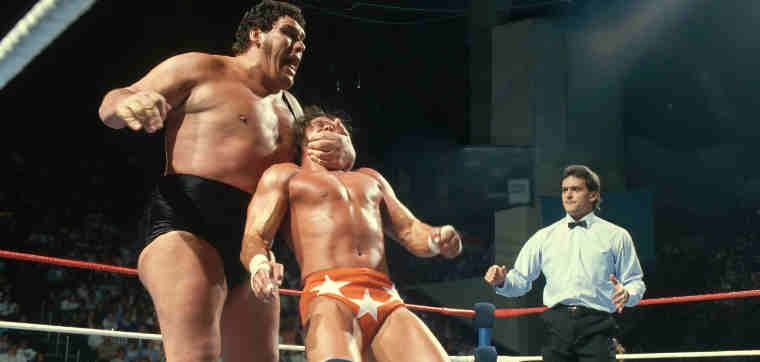 HBO Sports, WWE, and the Bill Simmons Media Group will produce Andre the Giant, a documentary film. The film will explore Andre's upbringing in France, his celebrated career in WWE, and his forays in the entertainment world.
"For more than 20 years, Andre the Giant's larger than life personality and unique charisma captured the imagination of fans around the world," said WWE chairman & CEO Vince McMahon. "I will always value our friendship, and I am proud to tell the story of the 'Eighth Wonder of the World'."
Bill Simmons, who joined HBO in the summer of 2015 and founded The Ringer, will serve as an executive producer of the film. Emmy-Award winning director and producer Jason Hehir will serve as the film's director.
HBO Sports and WWE are partnering for the first time ever on this full-length signature presentation, which will combine footage and revealing interviews for a comprehensive and intimate portrait of one of WWE's most beloved, yet largely unknown figures.
Interviews will include WWE Superstars, sports and entertainment executives, athletes, media, family, friends and associates.