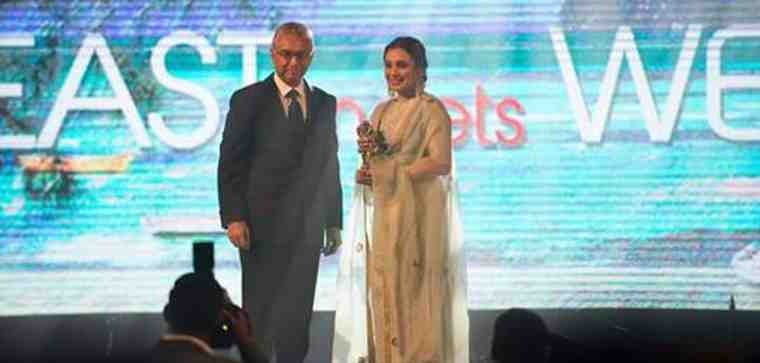 The government of Mauritius has honoured an old Bollywood actress Rani Mukerji with the 'Outstanding Contribution to Cinema Award.' The award is part of their run up to the 50th year of Independence celebrations.
The Prime Minister of Mauritius, Pravind Kumar Jugnauth, conferred this award to Rani during the course of Mauritius Cinema Week, a special film festival that Mauritius is hosting currently.
This festival is part of the build up to 50th year of Independence of the Republic of Mauritius from British Rule .
[ Donation: RMN Foundation Free School for Poor Children ]
The film festival saluted close cultural and historical ties to both India and France on the awards evening. Rani received the award along with the popular French actress, Emmanuelle Beart who was also given the same honor.
Speaking about the award, Rani said, "I am humbled, thankful and proud that Mauritius has given me such honor and love with this Outstanding Contribution to Cinema Award."
The festival curated films that celebrate the freedom struggle of individuals and nations.