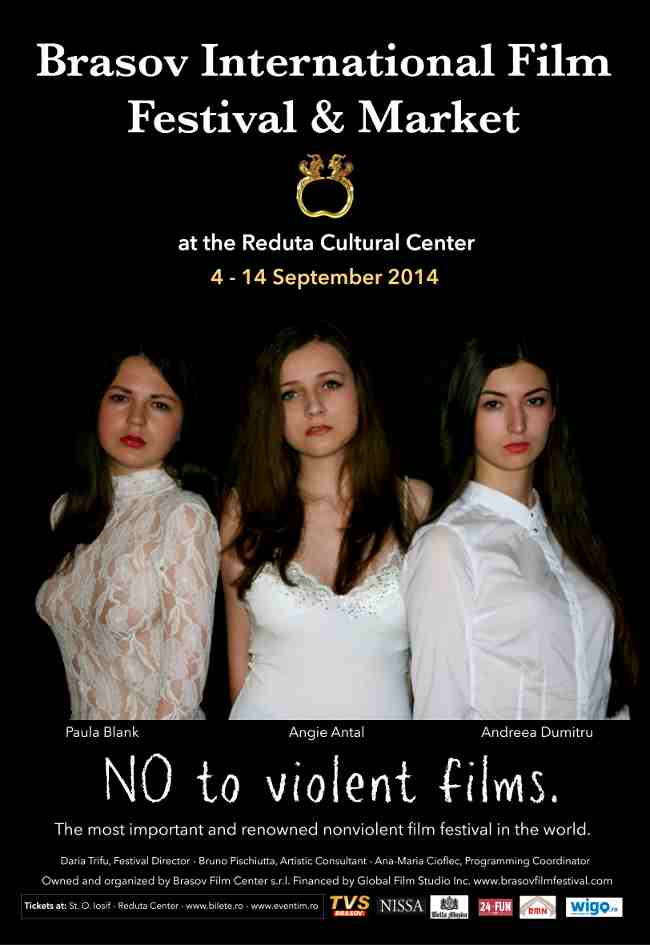 The 3rd edition of Brasov International Film Festival & Market, positioned as a nonviolent film festival, takes place this year from Sept. 4 – 14 at the Reduta Cultural Center located in the heart of the city of Brasov, Romania.
After the Festival's recent announcement on the films line-up, it has announced today that its broadcast partner TVS-Brasov, a TV network headed by journalist Ovidiu Gradinar, will be broadcasting live all the 11 nights of the Festival.
The TV shows, press conferences, and Festival promos are being aired on TVS daily from the morning till late at night, according to the Festival.
[ Also Read: "Showing Violence and Sex in a Movie Is the Cheapest Way to Create Entertainment" ]
This year, the Festival is a partner with Oktoberfest, organized by Cristian Macedonschi. It takes place during the same period in Brasov.
Every day, a representative of the Festival will be present at Oktoberfest to address the public from the stage.
Meanwhile, according to the Festival, the 2014 special bilingual (English / Romanian) edition of Daria! – a magazine on arts, entertainment and business – will be distributed in Brasov during the Festival and at different festivals and events around the world for one year.
Photo courtesy: Brasov International Film Festival & Market