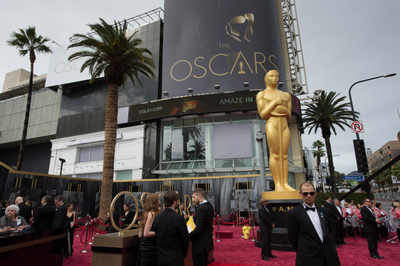 The Board of Governors of the Academy of Motion Picture Arts and Sciences has updated regulations for how companies and individuals may market movies and achievements eligible for the 87th Academy Awards to Academy members. It was announced Wednesday, June 25.
The most significant changes affect the Music category. Music Branch members may not contact other Music Branch members to promote the nomination of their own song in any way, including via mail, email, telephone or social media.
[ Also Visit: RMN Stars Academy and Oscars News Page ]
Additionally, Music Branch members may not attend any special live performances of eligible songs unless attached to a screening.
Here are the complete award campaign regulations.
The Oscars will be held on Sunday, Feb. 22, at the Dolby Theatre at Hollywood & Highland Center in Hollywood, and will be televised live by the ABC Television Network.
The Oscar presentation also will be televised live in more than 225 countries and territories worldwide.
Photo courtesy: Academy of Motion Picture Arts and Sciences