As the world recognizes International Day of Happiness (March 20), Coca-Cola is joining the celebration by releasing Happiness Remix.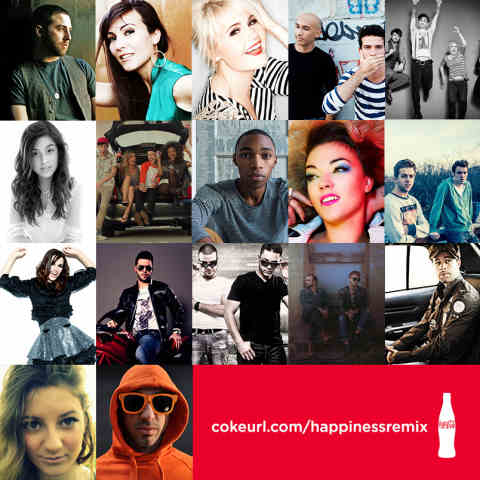 It is a brand new track designed to bring out the happy in all who hear it. The track can be downloaded for free on Coca-Cola Journey.
Produced by acclaimed pop music 'super producers' Rock Mafia, Happiness Remix is an upbeat pop song, which fuses beats, melodies and rhythms from 17 songs created by independent artists from around the globe.
[ Also Read: Don't Worry, Be Happy. But How? ]
To find the songs for Happiness Remix, Coca-Cola worked with music licensing agency Music Dealers to invite emerging artists from around the globe to create a track inspired by a place of happiness.
The video for Happiness Remix is a montage of happy moments featuring the artists as well as footage from Coca-Cola ads from around the world.
[ Also Read: Samsung Creates Digital Music Platform for Emerging Artists ]
Happiness Remix is the latest addition to the Coca-Cola Open Happiness campaign which has launched in over 200 markets worldwide.
To learn more about the making of Happiness Remix and to get to know the artists involved, visit Coca-Cola Journey.