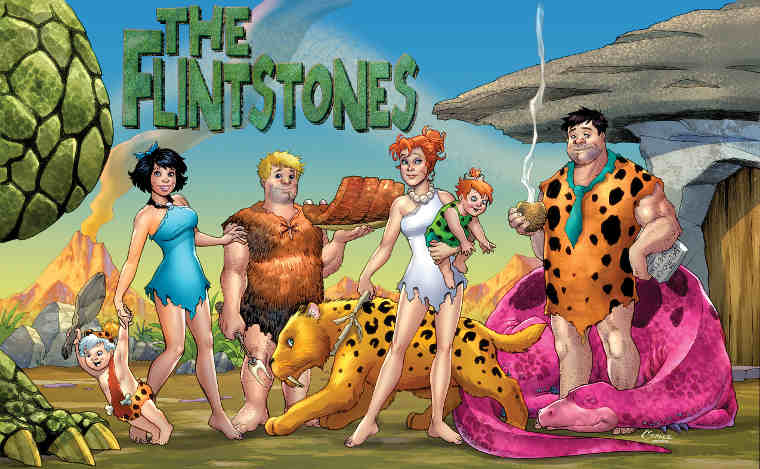 Beginning in May, DC Entertainment plans to publish a new, modern lineup of comics based on some of Hanna-Barbera's most popular cartoon characters, but reimagined in a fresh and contemporary fashion.
The initial lineup includes:
SCOOBY APOCALYPSE – Featuring character designs by veteran artist Jim Lee and an origin story by Jim Lee and Keith Giffen (Justice League 3001), artist Howard Porter (Superman) will provide his own unique take on Freddie, Velma, Daphne, Shaggy and Scooby-Doo.
FUTURE QUEST – Writer Jeff Parker (Aquaman, Justice League United, Batman '66) and artist Evan "Doc" Shaner (Justice League Darkseid War: Green Lantern) join forces to bring fans new tales of adventure's most iconic teenager, Jonny Quest, along with his sidekick Hadji.
[ RMN Foundation: Free Schools for Deserving Children ]
WACKY RACELAND – Take The Ant Hill Mob, Penelope Pitstop and Dick Dastardly, mix in a healthy dose of "Mad Max" and you get this dark and gritty take on Hanna-Barbera's "Wacky Races," courtesy of writer Ken Pontac (Reboot, Happy Tree Friends) and artist Leonardo Manco (Hellblazer), with vehicle designs by Mark Sexton (Mad Max: Fury Road).
THE FLINTSTONES – Based on character designs by Amanda Conner (Harley Quinn, Starfire), writer Mark Russell (Prez, God Is Disappointed In You) provides his own unique perspective on everyone's "modern stone age family."
"I can't think of anyone that doesn't look back at these characters with anything but fond memories," said Dan DiDio, DC Entertainment Co-Publisher. "With this initial lineup of titles and talent, we're excited for fans to experience the reimagining of these Saturday morning classics with a more modern and contemporary look and feel."