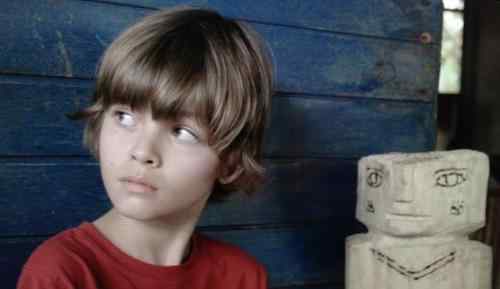 Igor Darbo's feature film 'Defenders of Life' aims to reveal the struggles of the Ngobe people, an indigenous community of Costa Rica, covering their lives, community, and culture.
Darbo, a resident of San Jose, Costa Rica's capital, is in the process of making the fiction feature film with and about the Ngobes.
"The film reveals the dilemmas of indigenous people and an endangered civilization," said Darbo, an independent film producer. "The subject matter in the script deals with the delicate issues of early marriage and teenage pregnancy among the Ngobe people, who are struggling for cultural survival.
"Our approach is not judgmental. We want to show the complexity of choices faced by today's Ngobe men and women if they are to survive as a civilization."
[ Also Read: How to Make and Market Indie Films: 10 Steps ]
This movie was filmed on location in Costa Rica earlier this year, using a non-intrusive international crew of four who shared the life of the community during the shoot. The dialogues are in Spanish, English and Ngobe language.
Defenders of Life centers on the individual destinies of Dona Carmen, the controversial tribe leader, her murdered daughter and her adolescent granddaughter Esmeralda.
With the filming complete, Defenders of Life now enters the post-production process. This involves editing, visual effects, color correction, sound editing, an original Soundtrack and a digital cinema package.
Darbo has estimated the cost to be $29,000 and in order to generate this funding, he has launched an Indiegogo campaign.
"This is an important film because it will educate people all over the world about the plight of these indigenous people," Darbo said.