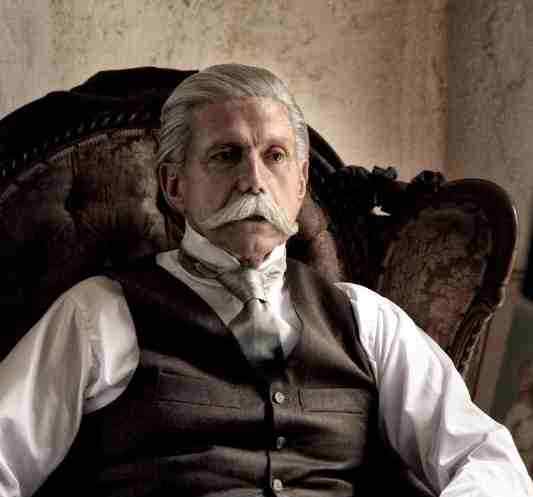 A century after the death of General Porfirio Diaz, and 105 years after he went into exile from his homeland, Discovery en Espanol tells the true story of one of the most controversial figures in Mexican history, considered a tyrant by many and a national hero by others.
Porfirio Diaz, 100 Anos Sin Patria premieres Sunday, October 4 at 10PM E/P during the Discovery a Fondo block, as part of the network's Hispanic Heritage Month special programming.
Combining historically accurate reenactments and the testimony of renowned researchers and historians, the docudrama recounts the life and deeds of General Jose de la Cruz Porfirio Diaz Mori, raising such thought-provoking questions as: Why isn't Porfirio Diaz buried in Mexico?
How can we reconcile his role as a precursor of modernization in Mexico with an official history that condemns him? Was Diaz a hero who deserves to have his remains repatriated and honored by his home country, or was he a traitor who has no place on Mexican soil?
Porfirio Diaz, 100 Anos Sin Patria stars Hector Bonilla as Porfirio Diaz and Patricia Reyes Spindola as his wife, Carmen Romero Rubio. Sergio Bonilla plays Diaz as a young man. The production was filmed at such sites as Museo Casa Carranza, Panteon Frances cemetery, Casa Berlin and Mexico City's Geology Museum.
Porfirio Diaz, 100 Anos Sin Patria is an original Discovery en Espanol production made by Bravo Films, with Michela Giorelli, Rafael Rodriguez and Irune Ariztoy supervising. It was directed by Emilio Maille (El asesinato de Villa: la conspiracion; Miradas multiples) and produced by Patricia Arriaga (Bacalar, XY.)