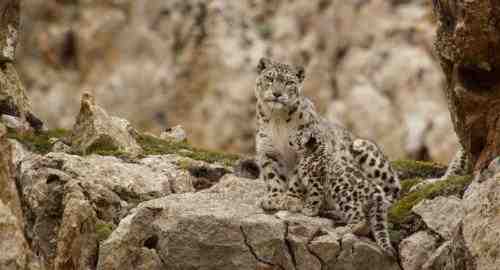 The Walt Disney Company in Shanghai and Shanghai Media Group (SMG) have announced they would expand their strategic relationship to include television content development, movie co-production, content distribution, and co-operation on marketing.
The series of projects represents another significant step by both organizations to develop a creative content industry and connect with audiences in China and globally.
"The strength of this deepening relationship with Disney, and the volume and diversity of the initiatives that we are pursuing, helps set the foundation of a multi-faceted strategic alliance with Disney," said Mr. Li Ruigang, chairman, Shanghai Media Group.

"Disney is committed to providing high quality entertainment experiences to audiences worldwide," said Mr. Robert Iger, chairman and CEO, The Walt Disney Company. "SMG's spirit of innovaton, diverse platforms, digital destinations and assets provide unparalleled access to that entertainment in China."
Planned Projects:
Born in China, a new Disneynature film currently in production in China, will showcase to the world the wildlife and natural beauty of China when it opens at the global box office in 2016. Disneynature revealed that the movie includes rare footage of endangered snow leopards. This film is in addition to the previously announced multi-year studio movie script and talent development fund between The Walt Disney Studios and Shanghai Media Group Pictures (SMG Pictures) with the ultimate goal of co-developing Disney-branded movies for US-China co-productions.
Disney is in active discussion with Toonmax to produce a kids' animation series that centers on one of China's most popular cultural icons. By combining the best talent, creative processes, and cultural insights from both sides, Disney and Toonmax will set out to create a new show for kids and families with an ambition for global distribution.
In 2013, Disney and BesTV New Media Company Limited (China's IPTV operator and the digital media subsidiary of the Shanghai Media Group) agreed to form, and now are in the final steps of registering, a joint venture company in Shanghai that will expand families' and kids' digital choices.
SMG and Disney intend to work closely on a number of marketing initiatives, expanding on their prior collaborations in television and film.
"This unique and far reaching cooperation between Disney and SMG is testimony to the strength of our 15-year relationship and commitment to serving audiences with world class family entertainment," said Mr. Stanley Cheung, chairman, The Walt Disney Company Greater China.
Photo courtesy: Disney