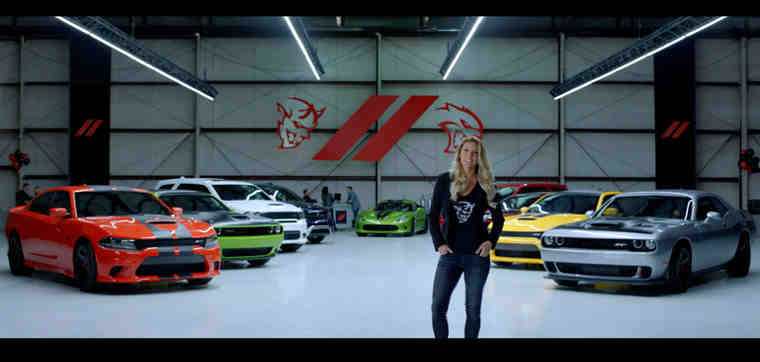 Dodge, which has been a part of the Fast & Furious franchise since its inception, announced Thursday a promotional partnership with Universal Pictures for The Fate of the Furious, in which Vin Diesel is joined by a returning all-star cast. The Fate of the Furious arrives in theaters on April 14.
In support of The Fate of the Furious, Dodge is launching a multitier marketing campaign, including television ads, social media and digital extensions, and licensed products.
The co-branded campaign promotes the Fast & Furious franchise and Dodge/SRT, the mainstream brands of FCA US. Dodge and SRT Chargers and Challengers muscle cars are featured in the upcoming movie.
Dodge created new television commercials to promote The Fate of the Furious, including national, dealer and multicultural spots. All ads feature clips from the movie, seamlessly blended with new scenes of Dodge's and SRT's vehicles. The first ads begin airing Friday, March 3.
The 30-second national "Muscle Heaven" spot primarily features the 2017 Dodge Challenger. Dealer versions of the ads include one spot for the Dodge Charger and Challenger, and another for the Dodge Durango and Journey.
The spots will air on network programming, including primetime, late night, morning news, sports, and NASCAR, as well as cable entertainment and sports programs. They were created in partnership with Austin, Texas-based GSD&M.
A Spanish-language co-branded "Muscle Heaven" spot has also been created and will run in key Hispanic markets. The ad was created in partnership with the Houston-based Lopez Negrete agency.