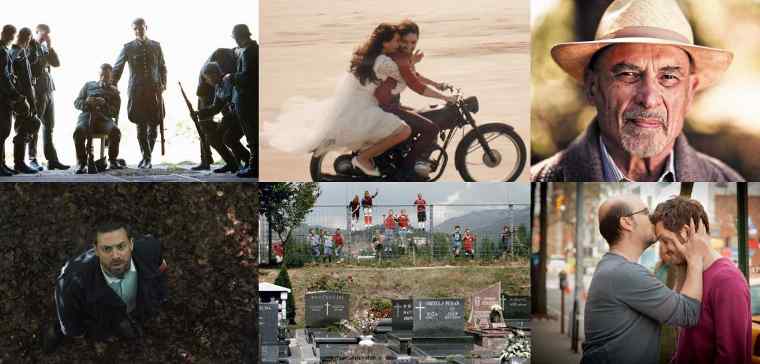 European Film Promotion (EFP) presents six multifaceted European films with a high potential for the US market as part of its annual New York Industry Screenings.
On June 24th and 25th the six selected films will exclusively be screened to US buyers and industry professionals in New York.
The Screenings are part of EFP´s Film Sales Support (FSS) scheme, backed by the MEDIA Programme of the European Union.
Representatives of the six sales companies will be in attendance to promote their films, with Belgium's new company BE for Films and France's Indie Sales as first-time beneficiaries.
The films – two documentaries, one thriller, one comedy, one drama and one film comprising visions from 13 European filmmakers from different generations and countries – represent new European cinema.
The films were presented to EFP by European sales agents and confirmed by the respective EFP members.
In his documentary, Radical Evil, a coproduction between Austria and Germany, Oscar-winning director Stefan Ruzowitzky asks renowned psychologists, historians and genocide experts why people become mass murderers and if genocides can be prevented.
The French drama, Geronimo by Tony Gatlif, which recently screened in Cannes, unfurls the story of a forbidden love, while US author and psychoanalyst, Irvin D. Yalom, encourages the audience to think about themselves and their existence in the Swiss documentary, Yalom's Cure.
The Flemish thriller, The Treatment by Hans Herbots, tackles hidden demons that everyone faces in life. By contrast, Jorge Torregrossa's The Unexpected Life is a comedy from Spain unveiling an unknown reality of life.
Bridges of Sarajevo, brings back to light recent history which was introduced at Cannes in May: 13 eminent directors, including Jean-Luc Godard and Sergei Loznitsa, explore in exceptional styles what Sarajevo represented in the past and what it stands for today.
The films have been confirmed by EFP's member organisations: Flanders Images, German Films, Instituto de la Cinematografa y de las Artes Audiovisuales / ICAA (Spain), Swiss Films, UniFrance films.
European Film Promotion (EFP) is an international network of organisations promoting and marketing European cinema worldwide.
Founded in 1997, the network comprises professional organisations from 34 European countries who are experts in promoting and marketing their own national cinema.
Under the EFP umbrella, all of these organisations work together on the promotion of European cinema and talent around the world.
Photo courtesy: European Film Promotion