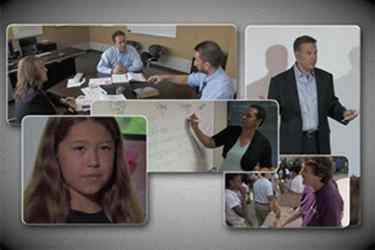 Filmmaker Jimmy Newson says: "I want people to understand how invigorating it is to be an entrepreneur." "I want to plant the seed of entrepreneurship into multiple generations and re-define the word 'entrepreneurship' to mean 'taking responsibility for outcomes in all areas of life.'"
Newson has been inspired by many of the business-savvy entrepreneurs he has met over the years to produce a feature-length, motion picture that advocates this theme.
The film, A Billion Entrepreneurs, is designed to motivate and encourage people to find their true purpose in life.
[ Also Read: Purify to Link Artists and Fans with Online Platform ]
When 10-year-old Isabelle Adams learned about the devastating effects of water shortages in third-world countries, she organized a project that marketed and sold origami Christmas ornaments.
Newson has turned to Indiegogo, a crowdfunding company, for funds to complete post-production, secure distribution, undertake marketing and promotion, and submit to film festivals.
A Billion Entrepreneurs' details are at Newson's Indiegogo campaign site, www.ABEtheMovie.com, which includes an official trailer.
Depending on donation levels, supporters can receive personalized copies of the DVD as well as invitations to screenings in Los Angeles, New York, Dallas, and Houston.