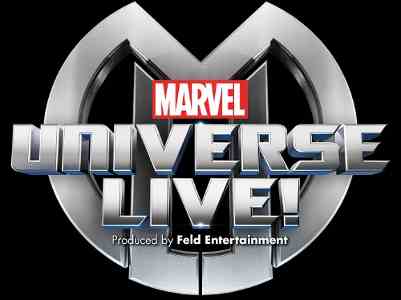 Live family events company Feld Entertainment and online shopping site, Overstock.com, have announced a partnership in support of Marvel Universe LIVE!
This sponsorship agreement will bring Overstock.com front and center of the 85-city tour, which debuts in July in Tampa, FL before embarking on an extensive national rollout.
Los Angeles-based sports and entertainment sales firm, Premier Partnerships, brokered the partnership on behalf of Feld Entertainment.
Within the agreement between the e-commerce and family entertainment companies are a broad range of integration efforts including access to the "Club O Rewards" database which offers unique experiences to Overstock.com's loyalty program members and the creation of an umbrella program to highlight community service efforts in local markets.
[ Also Visit: Robojit and the Sand Planet – The Story of the Future Universe ]
Overstock.com will also be a co-sponsor of "fly away" trip giveaways to give fanboys and families alike the chance to attend the Marvel Universe LIVE! World Premiere event in New York.
In addition, both parties will have a brand presence in each other's highly trafficked web sites and Overstock.com will be featured in Marvel Universe LIVE! digital, radio, print and television advertising.
Marvel Universe LIVE! will attract audiences with an authentic and original story that brings more than 25 Marvel characters together on one epic quest.
The story is framed around the battle over the Cosmic Cube, the source of ultimate power and one of the most feared and coveted treasures in the Marvel Universe, that has been shattered into pieces by the mighty Thor in order to prevent it from falling into the wrong hands.
With the pieces scattered across the globe, Thor's villainous brother, Loki, devises a scheme to clone its powers, inciting a threat that could not only decimate Earth but also obliterate the Universe.