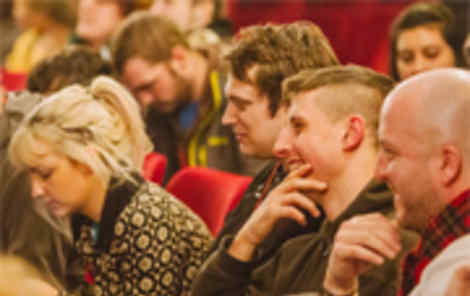 The British Academy of Film and Television Arts (BAFTA) has announced the names of over 200 individuals, selected by an industry jury, to take part in the BAFTA Crew initiative, which aims to support the development of the film and television industries outside of the capital.
BAFTA Crew, which began last year in England only, is now a UK-wide programme that gives below-the-line craftspeople the chance to develop their skills and network with their peers.
It is funded by Creative Skillset and run in partnership with Creative England in the English regions.
[ Also Read: How to Make and Market Indie Films: 10 Steps ]
This year's successful participants hail from across Scotland, Wales, Northern Ireland, and outside of the capital in England, and represent craft areas including camera, sound (production and post), costume, hair and make-up, editing, VFX, and production management.
In addition to new participants, over 40 below-the-line talent will return to benefit from BAFTA Crew for a second year.
Over the course of the 12-month programme, BAFTA Crew members will take part in masterclasses with major BAFTA-winning and BAFTA-nominated talent, at venues across the UK and online.
BAFTA- and Oscar-nominated production designer Andy Nicholson (Gravity, Divergent) kicked off the live programme at Watershed, Bristol on Saturday, 31 May.
BAFTA-nominated and Oscar-winning editor Mark Sanger (Gravity, Alice in Wonderland) followed with a masterclass at Cornerhouse, Manchester on Saturday 14 June.
[ Also Read: Deconstructing Gravity: Did the Film Deserve the Oscars? ]
The industry jury was comprised of professionals from across the craft and technical areas. They included BAFTA-winning hair and make-up designer Frances Hannon (Captain Phillips, The King's Speech), BAFTA-nominated sound mixer John Casali (Anna Karenina, Tinker Tailor Solider Spy), BAFTA-winning editor Mark Day (Ex Machina, Harry Potter and the Half-Blood Prince) and BAFTA-nominated sound editor Joakim Sundström (20,000 Days On Earth, Seven Psychopaths).
The jury was overseen by Nicky Ball, Creative England's National Crew and Facilities Manager, with support from BAFTA Cymru, BAFTA Scotland and Northern Ireland Screen.
Photo courtesy: BAFTA