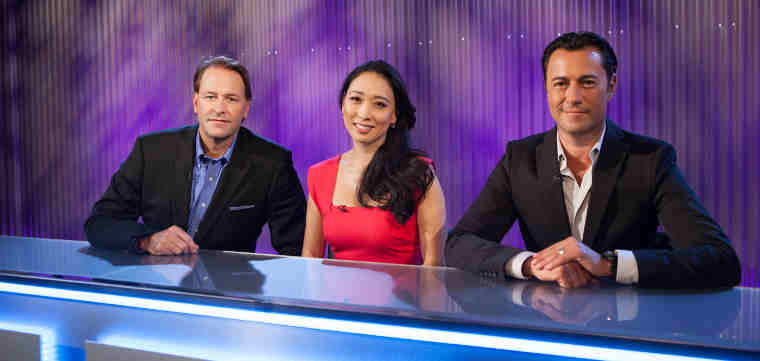 Host Curtis Stone turns up the heat in new Food Network primetime culinary competition, Kitchen Inferno, premiering Wednesday, November 5th at 10pm ET/PT.
The game is simple but the stakes are red hot, believes Food Network. Each episode features chefs going head-to-head in culinary showdowns over four possible rounds.
Each round will have a blind taste-test judged by the Inferno's panel of judges to determine which dish is best. If the competing chef is victorious, they have the chance to move up to the next level, with each round advancement growing in difficulty as they bring the skills of a new culinary talent to battle against.
The contestants face a pivotal choice: take the money and run, or risk it all for a chance to reach the final round and win up to $25,000, all in front of a studio audience. If they lose, they will watch their winnings go up in smoke and leave with nothing.
Kitchen Inferno is produced by Relativity Lifestyle Television, a division of Relativity Television.
Food Network is a lifestyle network, website and magazine that connects viewers to the joy of food.