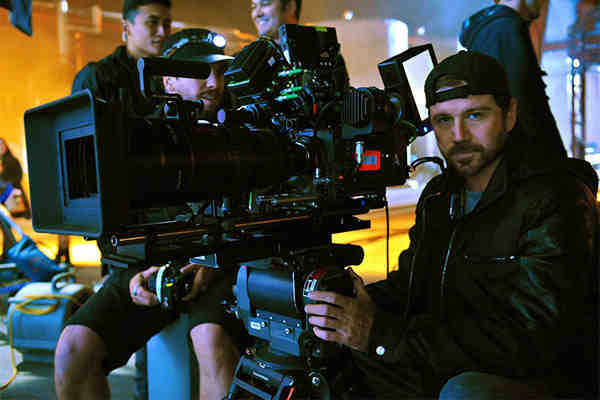 HeckArt Studios embraces new and emerging distribution models, signing a 5-year output agreement with DIRECTV. HeckArt Studios will world premiere select films on DIRECTV that will run exclusively on the platform weeks before being released in theatres.
HeckArt Studios will leverage the buzz generated during DIRECTV's exclusive window to launch a movie onto other platforms, including a theatrical run, a strategy that flips the traditional theatres-first model on its ear.
[ Also Read: Movie Mate – For Your Film Promotion ]
"Conventional film distribution often uses the theatrical window as a loss-leader, spending phenomenal amounts of money on advertising alone," says CEO Aaron Heck. "DIRECTV has a national subscriber base of over 20 million, so by opening a picture with them, we are able to reach a national audience, creating brand awareness for HeckArt Studios and our films, with an advertising campaign that actually generates income."
"In an increasingly crowded media landscape, distribution platforms are beginning to recognize the need to acquire exclusive content available only to their subscribers," explains John Negropontes, VP of Original Content at HeckArt Studios. "Since major studios are incentivized to release on all VOD platforms simultaneously, smaller distributors such as HeckArt Studios stand uniquely positioned to supply DIRECTV with high quality independent cinema."
[ Also Read: How to Make and Market Indie Films: 10 Steps ]
Deals such as the one between HeckArt Studios and DIRECTV benefit both parties, providing DIRECTV with exclusive content they require, while raising awareness about the film in the month leading up to its theatrical release. As more exhibitors see the value this model can bring to indie theatrical runs, it may well be the future of independent cinema, believes HeckArt Studios.
An established film and commercial production company, HeckArt Studios recently expanded into distribution operations, recognizing the need for a different kind of distributor.
In addition to acquiring completed projects seeking distribution, HeckArt Studios continues to actively develop their own projects, including Bela Lugosi's Dracula.
Photo courtesy: HeckArt Studios