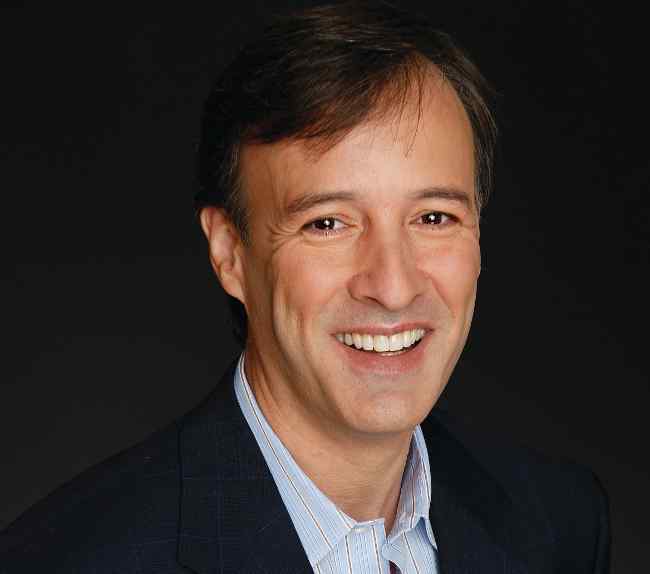 Mindshare is a classic example of a conventional media agency that has taken a content-centric iconoclastic approach to enter the sizzling realm of entertainment business.
The creation of a multimedia series based on The New York Times best-selling book The Rise of Superman is among the latest forays that Mindshare has undertaken to draw the gaze of global entertainment markets.
David Lang, chief content officer and president of Mindshare Entertainment, is spearheading this initiative aimed at positioning Mindshare at the forefront of the marketplace.
At this juncture, RMN Stars invited David Lang to discuss an array of burning issues pertaining to Mindshare's evolving role and the trends in the entertainment business. Here he expresses his views in an exclusive interview with Rakesh Raman, the managing editor of RMN Stars.
Here's the interview.
1. What is content and what is the quality of content?
Content is any piece of creative produced–this could be copy, like a tweet or long-form like a TV film. Content connects to people through creative expression that triggers emotion, be that anywhere from surprise, humor, or curiosity. Creative execution of content will determine the quality. The best creative reaches people and triggers an impulse to share.
2. Is content dependent on the medium that is supposed to deliver it?
Yes. The creator should look through the lens of the viewer and understand the platform. Someone consuming content on their mobile device is likely looking for a different experience than a TV viewer. The content needs to match the intention of the viewer and the expectation of the platform it will live on.
3. As Mindshare has decided to develop a multimedia series based on the book The Rise of Superman by Steven Kotler, what exactly do you want to achieve through this project?
As a media company, our mission is to create compelling content for viewers that our clients can get involved in, either directly in the content or in the media space that surrounds it.
4. What role can a traditional ad / media agency play in the current entertainment marketplace?
Depending on the business objectives of an agency, the options are endless. Mindshare has had a content and entertainment practice for a long time. We saw early on that content is an important part of communications planning.
For example, we created a digital series "In the Motherhood" that was then bought by a network and turned into a TV series. This was a first in our industry and showed how much impact we should have on behalf of our clients in the world of entertainment and storytelling.
5. What is the significance of digital technologies in the development, distribution, and commercialization of entertainment content such as films, TV shows, and music?
Digital video created a sea change in our industry. It changed how audiences engage and especially when they consume content. The other key change was how fast we can get content created.
People want content that's connected to our cultural fabric and on the pulse of our cultural zeitgeist. Digital has made real-time and the ability to create and publish while a conversation is still going on, a real possibility. This is a game changer for brands.
6. What evolution do you want to see in the marketing activities of a traditional entertainment (film or TV) content company?
The traditional entertainment companies are already evolving in how they market to consumers, as their campaigns are featuring many more social and interactive components than they used to.
7. What are the main offerings of Mindshare in the entertainment markets?
At our core we are a media agency, however, we see the need to create original content. We're always looking for opportunities in film and digital to create and publish compelling work, whether it is short form or long form content.
---
David Lang (pictured above) brings an extensive experience and creativity to his role as Chief Content Officer at Mindshare, North America. In his dual role as CCO and President of Mindshare Entertainment, he brings his storytelling expertise as an Emmy Award-winning TV producer and industry thought leader to create notable projects that include "In The Motherhood," claimed to be the first-ever web series to go to broadcast TV (ABC). Over the past eight years, Lang and his team have produced more than 225 projects for Fortune 500 marketers across an array of categories and targets.
Mindshare, a global media agency network, is part of GroupM, which oversees the media investment management sector for WPP, the world's leading communications services group.
---