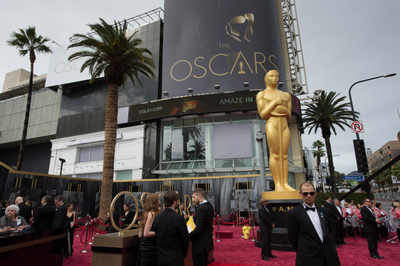 The Academy will present its 3rd annual Careers in Film Summit on Saturday, October 14, at the Samuel Goldwyn Theater in Beverly Hills.
The day-long event will provide high school and college students the opportunity to learn about careers in the motion picture industry.
They will hear from Academy members, Oscar-winning and nominated filmmakers, and other industry professionals about the skills, education and hard work required to achieve success.
[ RMN Foundation Free School for Poor Children ]
The summit includes six panel discussions that also will be live-streamed on Oscars.org.
The panelists, whose areas of expertise include acting, writing, directing, songwriting and composing, sound design, editing, visual effects, makeup, costume design, production design and animation, will offer students firsthand knowledge of working in the industry and identify essential skills for their respective careers.
Sessions also will incorporate film clips and Q & As with students.