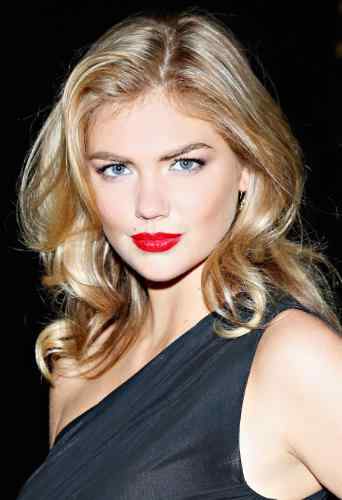 American retailer Express, Inc. (NYSE: EXPR) announces supermodel and actress Kate Upton as its Brand Ambassador, making her the first celebrity spokesperson for the brand's campaigns in the last decade.
"I'm very excited to join Express as Brand Ambassador," said Kate Upton." I grew up with Express and always appreciated their commitment to offering great fashion with great value that every young woman and man can relate to. It is truly an iconic American brand that exemplifies sexy, modern cool."
[ Also Read: Sizzling Beauties on Sports Illustrated Swimsuit Cover ]
To kick off the partnership, Upton will host the Express Spring Summer 2014 Runway Show in Miami Beach, Florida on Thursday, March 13th. The retailer will then debut Upton in advertising campaigns beginning in fall 2014.
"I'm personally thrilled that Kate wanted to join the Express family," said Michael Weiss, chairman and CEO of Express.
[ Also Read: Model Search: Are You the New Face of Ambi? ]
Releasing on April 25th, Kate will appear in Fox's upcoming comedy, "The Other Woman," which also stars Cameron Diaz and Leslie Mann.
Express is a specialty apparel and accessories retailer of women's and men's merchandise, targeting the fashion-forward 20 to 30 year old customer.