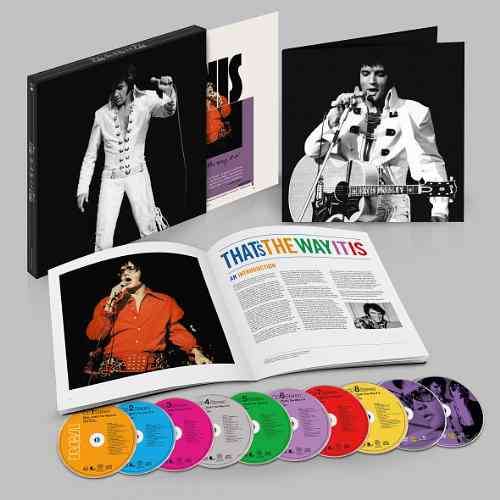 In 1970, Elvis Presley fans were thrilled by the arrival of two cultural milestones: one an album, the other a full-length concert / documentary and each of them called Elvis: That's The Way It Is.
Since then, according to Legacy Recordings, the aficionados of Elvis have been clamoring for a package that included both the album and the film.
On Tuesday, August 5, 2014, Legacy Recordings, the catalog division of Sony Music Entertainment, will release That's The Way It Is (Deluxe Edition), an ambitious Elvis Presley restoration package, bringing together—for the first time ever–the album, the theatrical and home video versions of the film, six full-length concerts (featuring previously unreleased performances), rehearsal highlights and other rare recordings in one package.
The result of a partnership between Sony Music and Warner Brothers Home Video, the deluxe set combines the video and audio assets of Elvis: That's The Way It Is with previously unreleased material.