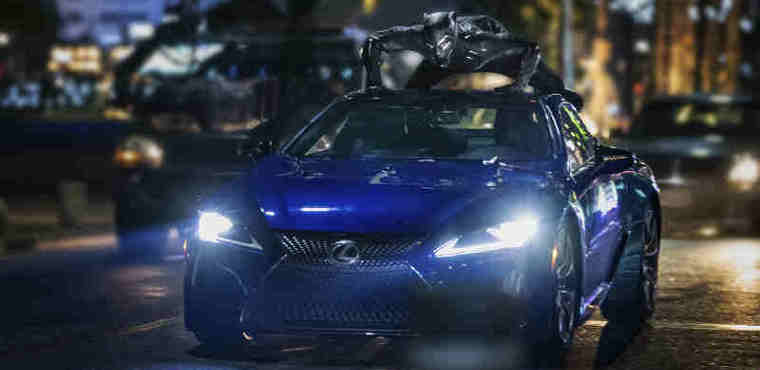 Lexus and Marvel announced a collaboration Tuesday to pair the first-ever 2018 Lexus LC with Marvel's dynamic Black Panther character in the upcoming film, Marvel Studios' Black Panther, slated to hit theaters on Feb. 16, 2018.
Directed by Ryan Coogler, and starring Chadwick Boseman, Michael B. Jordan and Lupita Nyong'o, the film follows T'Challa, who, after the events of Marvel Studios' "Captain America: Civil War," returns home to the isolated, technologically advanced African nation of Wakanda to take his place as King.
To accompany the collaboration between Lexus and Marvel, Lexus also teamed with Marvel Custom Solutions to create an original graphic novel, with storytelling driven by famed writer Fabian Nicieza and cover illustrations by emerging graphic artists Scott "Rahzzah" Wilson and Szymon Kudranski.
Centered around the balance between human and machine, the comic features the Lexus LC 500 with a new, Wakandan spin and its role in helping the Black Panther defeat a legendary villain.
Lexus and Marvel will celebrate their collaboration during Comic-Con after-hours at an exclusive Black Panther-themed event on Friday, July 21, with special performances by DJ Lulo Café and a surprise headliner.
During the invite-only event, six variant covers for the graphic novel will be revealed to industry guests and comic enthusiasts.