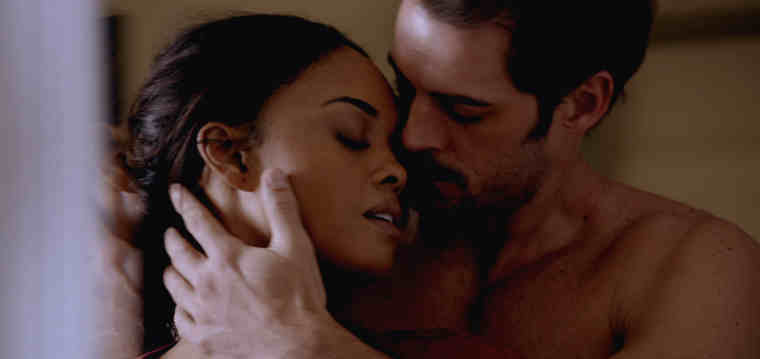 The fans of Zane's provocative thriller "Addicted," adapted into a major motion picture from Lionsgate (NYSE: LGF) and Codeblack Films, will be treated to a one-night event, "Addicted: Live With Zane," the day before the film's theatrical release. It was announced by event hosts Lionsgate, Codeblack Films and Fathom Events.
The three companies have joined forces to give fans an early chance to see the film and participate in a live Q&A with best-selling author Zane, Addicted stars Sharon Leal, Boris Kodjoe, Tasha Smith, Tyson Beckford and William Levy and the film's director Bille Woodruff.
The event will be broadcast live from the AMC Magic Johnson Theater in New York and audiences will have the opportunity to ask questions via Twitter as well as hear Grammy-winning recording artist Estelle sing her latest single, "Conqueror," featured in the film.
"Addicted: Live With Zane" will be presented in select cinemas on Thursday, October 9th at 8 pm ET/ 5 pm PT with a second tape-delayed showing at 11 pm ET/8 pm PT.
Tickets for "Addicted: Live With Zane" are available at participating theater box offices and online. The event will be presented in more than 340 select movie theaters through Fathom's Digital Broadcast Network.
Each online ticket purchase also allows audiences to get a free download of Zane's new novella, Addicted With a Twist.
Addicted is a sexy and provocative thriller about desire and the dangers of indiscretion. Successful businesswoman Zoe Reynard (Sharon Leal) appears to have attained it all – the dream husband she loves (Boris Kodjoe), two wonderful children and a flourishing career.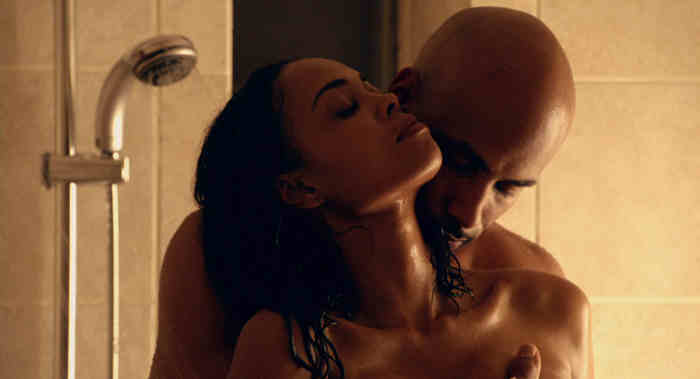 As perfect as everything appears from the outside, Zoe is still drawn to temptations she cannot escape or resist. As she pursues a secret life, Zoe finds herself risking it all when she heads down a perilous path she may not survive.
The film also stars Tasha Smith, Tyson Beckford, Emayatzy Corinealdi, Kat Graham, and William Levy and is directed by Bille Woodruff from a screenplay by Christina Welsh and Ernie Barbarash.
Photo courtesy: Lionsgate / Tina Rowden