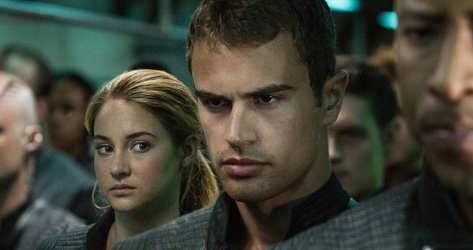 Lionsgate's Divergent movie collected $56.0 million to top the box office rankings for the weekend ended March 23.
Rentrak Corporation (NASDAQ: RENT), which provides movie and TV performance measurement services, announced Sunday the worldwide weekend box office estimates for the weekend of March 23.
The estimates are compiled by the company's Box Office Essentials and International Box Office Essentials theatrical measurement services.
"The international marketplace clearly has the "Need for Speed" as the Disney release has become something of a sensation adding another $29.2 million in 55 territories and a global cumulative to date $126.5 million. Warner Bros.' action-epic "300: Rise of An Empire" continues to conquer the world with $21 million this weekend in 63 markets and boosting its worldwide total to over $280 million," said Rentrak's senior media analyst Paul Dergarabedian.
The top-12 domestic weekend box office estimates listed in descending order, per data collected as of Sunday, March 23, 2014, are below.
1. Divergent – Lionsgate – $56.0M
2. Muppets Most Wanted – Disney – $16.5M
3. Mr. Peabody And Sherman – 20th Century Fox – $11.7M
4. 300: Rise Of An Empire – Warner Bros. – $8.7M
5. God's Not Dead – Freestyle Releasing – $8.6M
6. Need For Speed – Disney – $7.8M
7. Grand Budapest Hotel, The – Fox Searchlight – $7.0M
8. Non-Stop – Universal – $6.3M
9. Lego Movie, The – Warner Bros. – $4.1M
10. Tyler Perry's The Single Moms Club – Lionsgate – $3.1M
11. Son Of God – 20th Century Fox – $2.6M
12. Monuments Men – Sony – $1.0M
Rentrak's International Box Office Essentials collects and delivers box office results and attendance information from virtually every theater in developed and emerging markets around the world, reporting crucial box office grosses—including weekend results and estimates—in near real-time.
Photo courtesy: Divergent