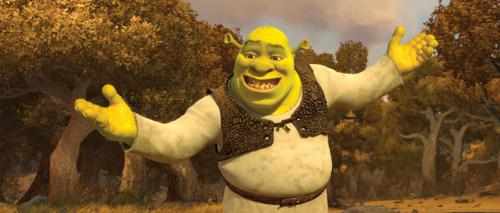 In a new collaboration, Merlin Entertainments has teamed up with DreamWorks Animation (Nasdaq: DWA) to create a themed visitor attraction based on Shrek and his friends.
It will transport visitors through a live interactive adventure featuring Shrek, Fiona, Donkey, Puss in Boots and other favorites from the beloved franchise and will see an initial roll-out of six attractions over nine years.
The first attraction will open in London in the summer of 2015. This will be the first time that Merlin, Europe's leading visitor attraction operator, has worked with a Hollywood studio to create a scaleable branded entertainment experience based on a global entertainment franchise.
"This attraction is going to be unlike anything that currently exists and will undoubtedly become a new type of destination for families," said Jeffrey Katzenberg, DreamWorks Animation's CEO.
This is also the first time that DreamWorks Animation, home to global entertainment franchises including Shrek, Kung Fu Panda and How to Train Your Dragon, will help to produce an attraction of this magnitude by licensing the use of its characters and stories.
The debut of the first Shrek's Far Far Away Adventure comes just ahead of the film's 15th anniversary. DreamWorks Animation's Shrek films have generated more than $3.5 billion in global box office revenue. The original Shrek won the first Academy Award for "Best Animated Feature Film."
The 20,000 square ft. experience will be based on a brand new adventure being written by the DreamWorks team. It will feature a Shrek interactive walkthrough adventure, a character courtyard where visitors will be able to meet Shrek and his swamp friends, along with characters from Madagascar, Kung Fu Panda and How to Train Your Dragon.