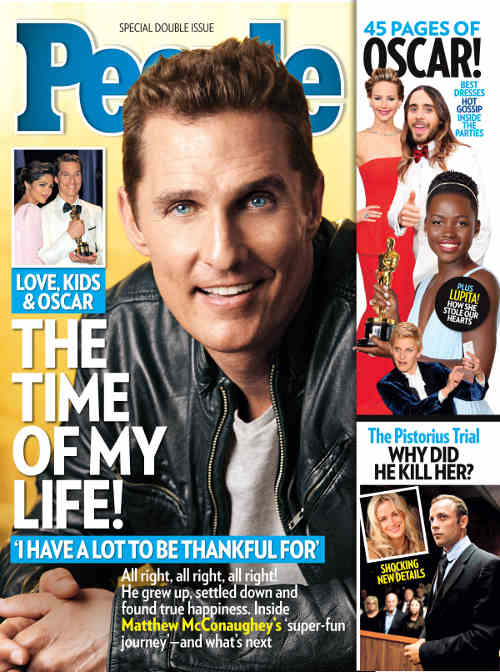 Time Inc.'s PEOPLE, which celebrates its 40th birthday this week, is releasing a special double issue that hits newsstands today, March 7.
It comes with 45 pages of Academy Awards coverage including all the glamour, gowns and behind-the-scenes scoop, plus 104 advertising pages — its biggest Oscar issue in ten years.
Sixty-nine new brands are featured on a heavier grade of paper stock — resulting in 81 new pages — up almost 50 percent year-over-year.
Also, PEOPLE.com's award show dashboard served up breaking news, real-time red carpet arrival photos and the buzziest Oscar moments.
With reporters across the globe, PEOPLE is headquartered in New York City and is published by Time Inc.