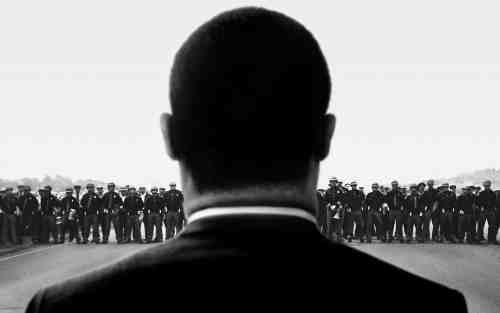 The United Negro College Fund (UNCF) and the Ad Council are joining Paramount Pictures to launch a series of public service advertisements (PSAs) featuring footage from the upcoming film SELMA and original music written for the film by Common and John Legend.
The :30 television spot, created pro bono by Paramount Pictures, will air on television stations in donated media around the country.
The PSAs are an extension of UNCF and Ad Council's Better Futures campaign which aims to help African American students get to and through college by demonstrating how an investment in young people is an investment in all our futures.
The campaign is a focused effort to remind Americans that their investments in education can change the life of a well-deserving student, and more importantly, the lives of generations to come.
The new PSAs feature the true story of how Dr. Martin Luther King Jr., and his brothers and sisters in the movement prompted a change that forever altered history, as chronicled in upcoming movie SELMA directed by Ava DuVernay.
During this historic three-month period in 1965, Dr. Martin Luther King, Jr., led a dangerous campaign to secure equal voting rights in the face of violent opposition.
The epic march from Selma to Montgomery culminated in President Johnson signing the Voting Rights Act of 1965, one of the most significant victories for the civil rights movement.
SELMA, from director Ava DuVernay and starring David Oyelowo as Dr. Martin Luther King, Jr., is in theaters in limited release on December 25 and nationwide on January 9.