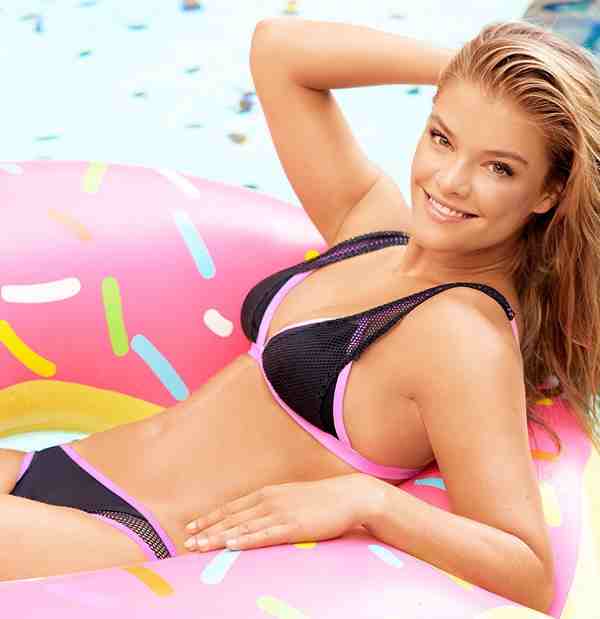 Adore Me, an e-commerce lingerie startup, revealed Wednesday Nina Agdal's poolside swim collection photos.
Adore Me's 2016 Swimwear Collection was modeled by Nina Agdal this summer during a poolside shoot in NYC.
"We've been focused on producing high quality photos featuring amazing models to highlight the Adore Me products. Nina Agdal's swimwear photoshoot shows the high standards Adore Me is aiming for with one of the best swimwear models in the world," said Morgan Hermand-Waiche, Adore Me founder & CEO.
"We are very excited to finally release Nina Agdal's photos on the Adore Me website and officially welcome her to the Adore Me family."
Agdal modeled various swim pieces and cover-ups and the photos of the former Sports Illustrated model are now available on www.AdoreMe.com/swim.