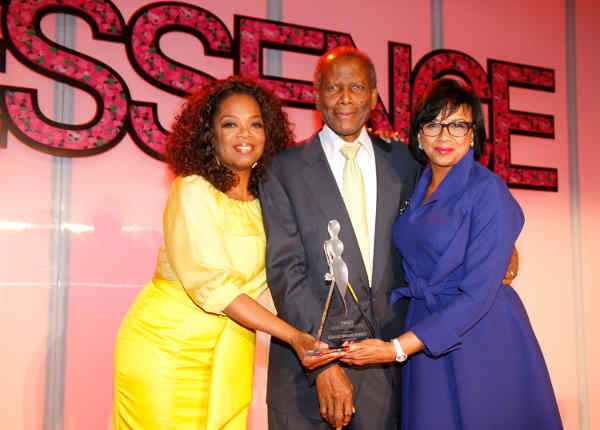 Oprah Winfrey and Sidney Poitier present the Trailblazer Award to Cheryl Boone Isaacs at the Essence Black Women in Hollywood Luncheon.
Boone Isaacs is the first African American and only the third woman elected President of the Academy of Motion Picture Arts and Sciences in its 86-year history.
[ Also Read: The Oscars to Stream Live on WATCH ABC ]
This is stated to be one of the most exciting years in black film ever. And 2014 is believed to be a record year for African American presenters at the Oscars.
The Oscars air this Sunday, March 2, at 4 p.m. PT/7 p.m. ET.