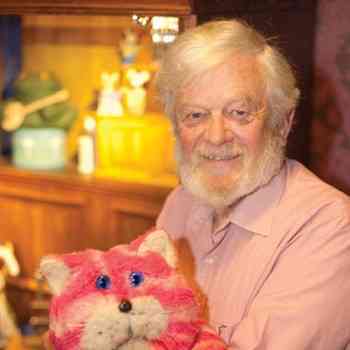 The British Academy of Film and Television Arts (BAFTA) has today announced that Peter Firmin, television illustrator, puppet maker and co-creator of The Clangers and Bagpuss will be presented with the Special Award at this year's British Academy Children's Awards on Sunday 23 November at The Roundhouse in Camden, London.
The Special Award recognises an individual's outstanding contribution to children's media and the entertainment industry. This year, it will be presented by Bernard Cribbins OBE with a special introduction by Michael Palin CBE.
---
Related Stories:
Knowledge Stories for Children and Young Adults – Storybooks
RMN KidComm – Art of Communications for Kids
Robojit and the Sand Planet – The Story of the Future Universe
---
Peter Firmin is an English artist and puppet maker who studied at London's Central School of Art & Design. With long-term collaborator Oliver Postgate, Firmin created the children's TV programmes The Saga of Noggin the Nog, The Clangers, Ivor The Engine, Pogles' Wood and Bagpuss, and with Ivan Owen, he created the popular puppet Basil Brush – with a real foxtail.
His work has been recognised throughout his career, with a PYE Award for services to children's television and an honorary MA at the University of Kent.
Peter Firmin said: "I'm delighted to receive this Special Award from BAFTA."