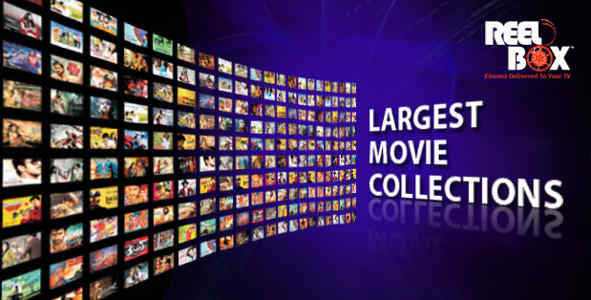 Video content distribution company ReelBox today launched the 'ReelBox iPad App'. It will enable worldwide Kannadigas to view Kannada movies while the company adds anywhere, anytime access service for its current TV customers in the United States.
Kannada is a language spoken in India mainly in the state of Karnataka.
The ReelBox iPad App is free to download and available in Apple App Store. Using the app, users can view a large collection of free and paid movies in High Definition. And through AirPlay feature, they can also see movies on the their big screen TVs.
[ Also Read: How to Participate in Kaun Banega Crorepati TV Show ]
Movie titles are available on pay-per-view basis and can be purchased either through Apple payment gateway or on ReelBox website.
Movies purchased through the Apple payment gateway will be priced higher as it includes App Store payment gateway charges. Titles once purchased are now available to view on three platforms – TV, tablets and PCs.
Recently, ReelBox launched its Over-The-Top (OTT) on demand viewing service to TV via its native Movie Streaming Dongle (MSD) in 1080p and Dolby Surround 5.1 quality.
[ Also Read: Why Bollywood Always Makes Bad Films ]
Its movie titles have purchase validity of 365 days and valid for 48 hours from initiation of first view; but MSD customers can view the movie any number of times for a period of 365 days as a limited time offer.
"We are at the tipping point where digital distribution of video content to all form factor devices is set to dramatically change niche cinema consumption and monetization," said Karthik Vaithianathan, founder and CEO, ReelBox.
According to the company, all movies on ReelBox are licensed from the producers or copyright owners for viewing on iPad and TV.
You may download the app from iTunes or explore the catalogue.
Founded in 2012, ReelBox Media Entertainment is an over-the-top (OTT) broadband-based video-on-demand provider that delivers HD video content, including movies via its proprietary Movie Streaming Dongle (MSD) and iPad. Currently, ReelBox serves the Kannadiga community with a catalogue of over 3000 Kannada movies.
Photo courtesy: ReelBox