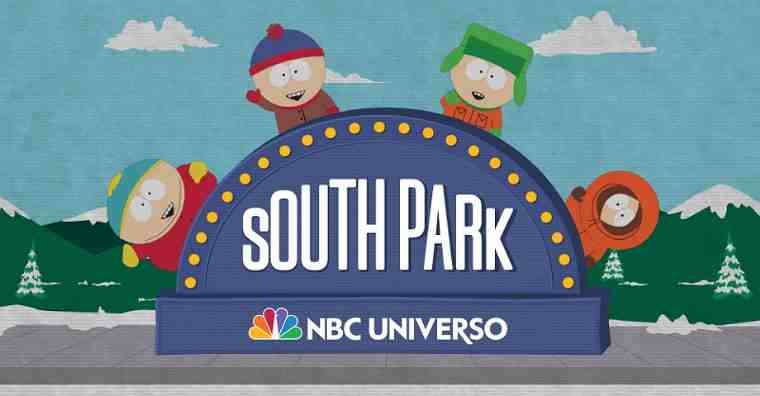 NBC UNIVERSO, the modern entertainment and sports cable channel for Latinos, announced Friday the premiere of South Park, an adult animated series created by Trey Parker and Matt Stone.
South Park is stated to be the longest-running primetime scripted series in cable and is the first animated series to air on NBC UNIVERSO beginning Monday, October 26th at 10 p.m. ET/PT.
[ Online Poll: Do You Accept Narendra Modi as Prime Minister of India? ]
The show revolves around four boys and their adventures in South Park, Colorado. The series parodies celebrities, news events and trending topics.
According to NBC UNIVERSO, viewers have been tuning in for 19 successful seasons to see the crude humor and social satire that has made South Park a staple on Comedy Central. Now, as it debuts in Spanish for the first time in US television on NBC UNIVERSO, Latino audiences will be able to experience the comedy and the satire.
[ RMN Foundation: Friends of the Future Schools in India ]
"By adding South Park to our already bold programming lineup, NBC UNIVERSO is going where no other Spanish cable network has gone before," said Arelys Carballo, VP of Programming. "South Park is a daring series that introduces an irreverent brand of comedy to our Hispanic viewers and adds an exciting twist to our lineup."
Trey Parker and Matt Stone are the co-creators of South Park. Parker, Stone, Anne Garefino and Frank C. Agnone II are the Executive Producers of the Emmy and Peabody Award-winning South Park.
Eric Stough, Adrien Beard, Bruce Howell and Vernon Chatman are Producers. Chris Brion is the Creative Director of South Park Digital Studios.