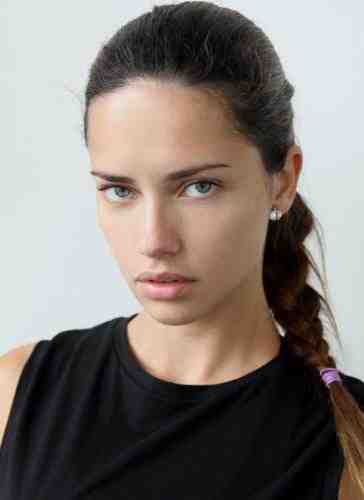 Leading cosmetic brand Maybelline New York announced today that Brazilian supermodel Adriana Lima is returning to the brand. She previously served as global spokesperson from 2003-2009.
The Maybelline New York veteran will rejoin an elite group of current spokeswomen which includes Christy Turlington, Emily DiDonato, Jourdan Dunn, Marloes Horst, and a host of others.
"We are honored to welcome back Adriana to our amazing roster of spokespeople," declares Jerome Bruhat, global brand president of Maybelline New York.
[ Also Read: L'Oreal Paris Makeup Genius – A Digital Mirror for Women ]
"It's wonderful to be a part of the Maybelline New York brand again," said Adriana. "I am proud to say that I am a Maybelline girl, and I look forward to the work we will do together. The imagery is always beautiful and positive which is what I admire most about the brand. To be a part of that again is a dream come true!"
[ Also Read: Maria Sharapova Named the Face of Avon Luck Fragrances ]
Fluent in English, French, Italian, Spanish, and her native language of Portuguese, Adriana has traveled the world extensively and feels a strong social duty to give back through philanthropy.
She has found rewarding charity work that is dear to her heart as a mother through the St. Luke Foundation for Haiti that helps give expecting mothers access to medical services in a safe and respectful environment.
Adriana will make her Maybelline New York return in print and television advertising campaigns this summer.