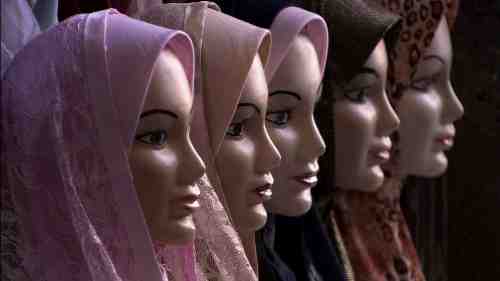 Anasy Media, a United Arab Emirates production company, says it has completed post-production on its first international feature documentary 'The Tainted Veil', co-directed by US director Ovidio Salazar, Emirati director Nahla Alfahad, and Syrian Director Mazen AlKhayrat.
The documentary, produced by Anasy Media, is stated to be an ambitious attempt at highlighting the historical context of women from various religions and societies around the world covering their hair over the centuries, and aims to soften the current negative discord surrounding the timely debates on the issue of the Muslim veil.
[ China Bans Muslim Women Dress Burqa to Curb Terrorism ]
Shot in 9 countries by Ovidio in 2008 and was on hold until completed in 2015 by Mazen and Nahla, the documentary features interviews with a varied selection of Muslims from Europe and the MENA region who discuss their reasons for choosing to wear or not wear the veil as well as commentary from leading Muslim and non-Muslim specialists on Islamic culture and history.
Anasy Media says it will screen the documentary at a private screening to VIPs, members of the press and industry on 15th June at the Everyman Cinema, Hampstead.
Founded by Sheikha Alyazia Al Nahyan in Abu Dhabi in 2007, Anasy Media is an independent production company.