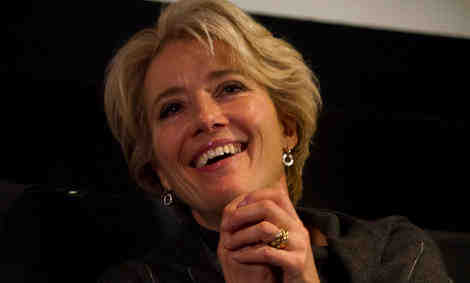 The British Academy of Film and Television Arts (BAFTA) and the BFI (British Film Institute) have announced that the latest in their series of lectures by the leading screenwriters will feature James Schamus, Emma Thompson, and Steven Knight.
They boast seven BAFTA and Oscar nominations and multiple awards for their screenplays. The lectures, the first in the 2014 series, will take place between 18 and 29 September.
Now is its fifth year, the BAFTA and BFI Screenwriters' Lecture Series exists to celebrate screenwriters' authorial contribution to film, and gives esteemed writers a platform to share highlights and insights from their careers with an audience of film-lovers and their peers.
[ Also Visit: RMN Stars BAFTA News Page ]
The series is funded by JJ Charitable Trust, one of the Sainsbury Family Charitable Trusts.
Podcasts of all the lectures, including exclusive video content, will be available for free on BAFTA Guru, BAFTA's online learning channel, and the BFI's VOD service BFI Player, later in the year.
Photo courtesy: BAFTA