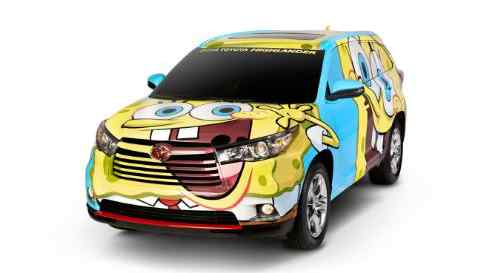 Toyota headlines a list of sponsors ushering in the 25th anniversary of the Motor City Comic Con this weekend.
Long considered Michigan's top comic / popular culture event, Motor City Comic Con runs May 16-18 at the Suburban Collection Showplace in Novi.
The convention features numerous activities for fans of comic books, science fiction, movie and television entertainment.
Daily activities include costume contests, panel discussions, the opportunity to meet an array of TV and movie actors and visit with some of the top comic book artists in the country.
[ Also Read: Comic Book Prequel for Upcoming Marvel Universe LIVE! ]
Motor City Comic Con also features several aisles of merchandise vendors, selling everything from rare comics to unique apparel.
In commemoration of Motor City Comic Con's silver anniversary, Toyota will have a special SpongeBob SquarePants-inspired Toyota Highlander on display.
[ Also Visit: Robojit and the Sand Planet – The Story of the Future Universe ]
The exterior of the vehicle resembles a mobile version of the popular television character, while the interior captures the essence of his home – Bikini Bottom. SpongeBob SquarePants is an American animated television series.
During the convention, Toyota will also make a charitable contribution to Help for Heroes, the official charity of Motor City Comic Con. Help for Heroes raises funds for comic professionals who are stricken with cancer.