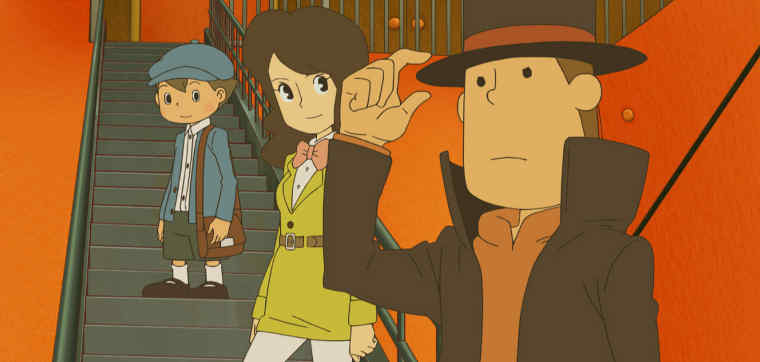 Nintendo has launched Professor Layton and the Azran Legacy for Nintendo 3DS in stores and on the Nintendo eShop today, Feb. 28.
In the Professor Layton and the Azran Legacy game, Professor Layton and his faithful assistants Luke and Emmy board the airship Bostonius and journey to locations all over the world as they solve the "greatest puzzle mankind has ever faced."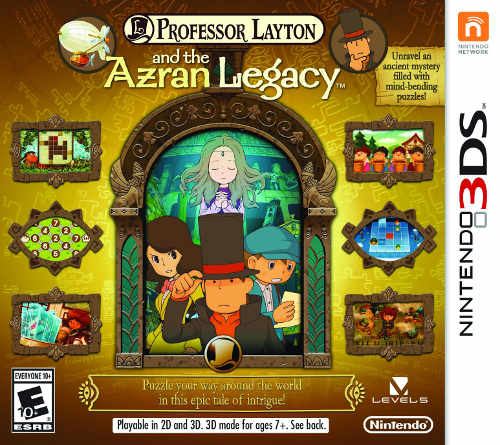 Their globe – spanning quest to uncover the mystery surrounding the ancient Azran civilization takes them to such exotic and mysterious locations as the snow – covered town of Froenborg and the lush jungles of Phong Gi.
In addition to more than 150 new puzzles in the game, it features a new downloadable SpotPass puzzle every day for a year for players with a wireless Internet connection, beginning on Feb. 28.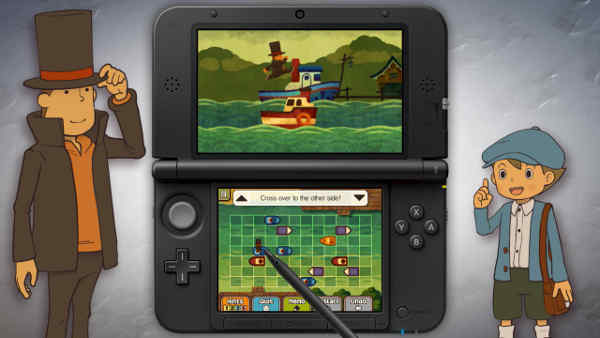 In Professor Layton and the Azran Legacy, players progress the twisting story by completing puzzles that include riddles, brainteasers and short, high – spirited action sequences.