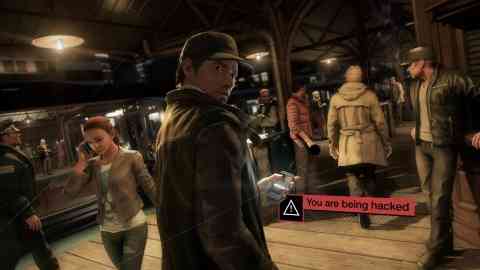 Video games publisher Ubisoft has announced that its open world game, Watch Dogs, is now available at retailers in North America for PlayStation 4, Xbox One, PlayStation 3, Xbox 360, and Windows PC.
Watch Dogs tells the story of Aiden Pearce, a brilliant hacker whose criminal past led to a violent family tragedy.
Now on the hunt for those who hurt his family, players will be able to monitor and hack their enemies by manipulating everything connected to the city's Central Operating System (ctOS).
Watch Dogs lets the player use Chicago as their ultimate weapon and exact their own style of revenge.
The Watch Dogs ctOS mobile companion app is also available for download for free on iPhone, iPad, iPod touch and Android devices.
The ctOS mobile companion app is a real-time companion game that will take the player's experience beyond the console, allowing them to connect and compete with friends, even when away from their home console.
The ctOS mobile companion app delivers dual-screen gameplay that enables gamers to play from anywhere, at any time.
Watch Dogs is rated M for Mature and is available for $59.99 across all versions.
Ubisoft is a leading creator, publisher and distributor of interactive entertainment and services, with a portfolio of brands, including Assassin's Creed, Just Dance, Tom Clancy's video game series, Rayman and Far Cry.