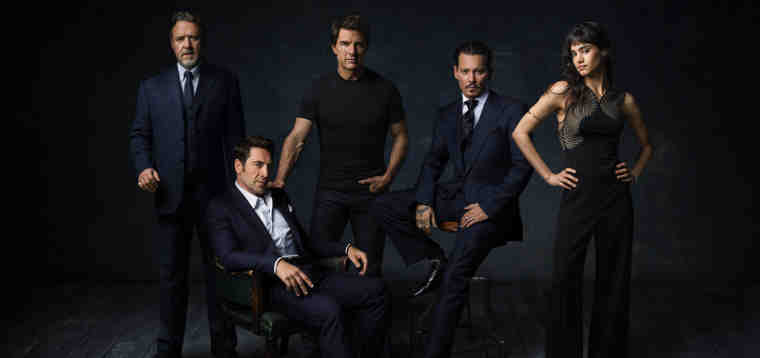 Universal Pictures announced Monday that its series of films reviving the studio's classic monster characters for a new generation will be known as "Dark Universe."
The motion logo for the new initiative features a musical theme composed by Danny Elfman and will debut in theaters preceding The Mummy, which will be released on June 9.
The announcement includes details of the enterprise relaunching Universal's iconic characters into modern cinema, as well as confirmations of superstar cast and that Academy Award winner Bill Condon will direct Bride of Frankenstein.
Dark Universe was begun by core creatives Alex Kurtzman, who also serves as director and producer of The Mummy, the inaugural film in the new classic monster series, and The Mummy producer Chris Morgan, who recently saw The Fate of the Furious, the sixth film he wrote for the Fast & Furious franchise.
Also joining the enterprise to inspire and entertain a new generation are talents as Oscar winner Christopher McQuarrie (Mission: Impossible series, The Usual Suspects) and David Koepp (War of the Worlds, Jurassic Park).